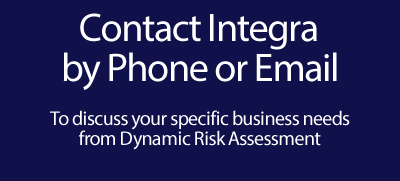 No matter what size your business, we can offer consultation or advice. Contact us:
Alistair: 07900 192 264
Scott: 07851 670 172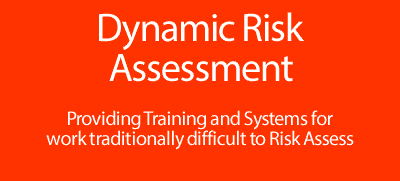 Under the Management of Health and Safety Regulations, all UK businesses must Assess and Manage the risks of the work that they undertake.
Carrying out a Risk Assessment of a recurring, regular job is one thing, but what about your employees who engage in a wide range of tasks, which may vary every time? They may be working on different sites, solving different problems, working in different environments and weather conditions.
To assess and manage the risks that these employees face, a Dynamic Risk Assessment approach is the best way to ensure that risks are assessed and managed as they arise.
Case Study: Factory Engineers
Engineers, in the normal course of their work, are not protected by the same measures that keep other operatives safe. Opening electrical panels, accessing moving parts, removing guarding and covers, breaking into air lines...
The list of tasks that an engineer may face is highly varied. It is extremely difficult to write Risk Assessments for every engineering task.
Integra can help you train your engineers to understand the priciples of assessing risk and to apply this to their work. Email us now to find out more.


Case Study: Delivery Drivers
Integra have provided Dynamic Risk Assessment training to delivery drivers for a major drinks company. Dirvers are expected to deliver to various premises, in all weathers, in varying road conditions, at different times of day.
Training focussed on ensuring that individuals could recognise the key hazards that they face, and that they knew the best way to manage these hazards as they arose.
If your employees face varied hazards at different sites in the course of their duties, then Dynamic Risk Assessment can help you. Email us now to find out more.

A Practical Training Course
Dynamic Risk Assessment training will focus on the jobs undertaken by the delegates.


A key part of the training is to walk through a real-life example and to identify the hazards therein.


Courses are a mix of presentation, videos, discussion, Case Study examples, and practical work.
A Tailored Training Package
Integra's training package will be designed to suit your business.


Taking examples from your business and industry, the training will ensure that delegates are provided with relevant, up to date case studies and information.